About Us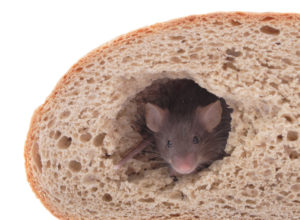 Destroyer Pest Control is a full service residential and commercial service provider for pest control, extermination and fumigation services in the El Paso area. As a family owned and locally operated business, we can easily keep in touch with our customers, attend to their needs first hand and provide personalized customer services. We also understand the inconvenience and threat that pests bring into your residence or commercial site, we'll work hard to solve the problem.
A Brief History
Two decades ago, Manuel Rodriguez took training courses in various fields, but it was pest control that appealed to him most. He believed it was an interesting and important industry since it deals with the protection of homes and the health of families. That is why is in 1993, he established his own business to help people protect their homes.
The Team
Manuel attends to all the projects himself. He works in on each job and gives his 100% attention to it. At times, his son helps him in fumigation services. They have a team of trained employees who are as dedicated and approachable. With over 20 years of experience in the field, Destroyer Pest Control earned a reputation for being a trusted pest control specialist in El Paso, Texas. Together with their team of trained employees and dedicated staff, Destroyer Pest Control will help you, your home and your business become stress-free and pest-free.
License and Accreditations
Texas Pest Control License #10899 Destroyer Pest Control is licensed by the Texas Department of Agriculture to perform "inspection and/or control of pests in and around homes, businesses and industries." Pests are identified to be animals that attack and cause general nuisance to furnishings or contents of homes and buildings. Rats, mice, mosquitoes, flies, ants, roaches, silverfish and others are examples of the pests that should be controlled to avoid damage to properties. The team from Destroyer Pest Control underwent extensive trainings in pest control and other related courses in order to acquire and maintain their license. For more information about the licensing body and its regulatory programs, click here.
Better Business Bureau
We are an accredited business by the BBB and we have maintained our A+ Rating over the years. So far, we are complaint free and we strive to maintain that reputation. However, if you have any issues with us and our services, we will address all your concerns as quickly as possible and try to satisfy your needs to the best of our abilities.